Nassar Accusers Seek Answers Amid USA Gymnastics Ch. 11
 By Zachary Zagger; LAW360
Law360 (February 7, 2019, 8:27 PM EST) — USA Gymnastics faced questions Thursday from women alleging they were sexually abused by former U.S. Olympics gymnastics team doctor Larry Nassar during a meeting in an Indiana bankruptcy court, the first opportunity for them to question the organization since it sought Chapter 11 protection.
The national governing body for gymnastics in the U.S. filed for Chapter 11 bankruptcy in December after being hit with more than 100 lawsuits from 350 claimants over sexual abuse by Nassar, who was also a faculty member at Michigan State University, and the USAG's alleged failure to address allegations of sexual abuse from its athletes.
Four former gymnasts and Nassar accusers questioned the national gymnastics governing body's Chief Financial Officer Scott Shollenbarger over how the organization plans to deal with the hundreds of claims it faces during a meeting of creditors held in an Indiana bankruptcy court Thursday outside the presence of the judge, according to attorney John Manly of Manly Stewart & Finaldi, who is representing many of the claimants in the civil lawsuits against USAG.
"We got more of the same," Manly told Law360 after the meeting. USAG "provided no answers. … I think the survivors came away with a sense that they are trying to go through the motions and that they think they can fool the court and get away with this and pay the survivors close to nothing."
"Their language is, 'We care about you,' but their conduct is, 'Just go away,'" Manly added.
Chapter 11 bankruptcy protection has allowed USAG to halt claims against it and work to resolve them without going through the course of standard civil litigation.
"One of the reasons that USA Gymnastics filed for Chapter 11 protection is to facilitate the expeditious and equitable resolution of the claims made by survivors," USA Gymnastics said in a statement to Law360 on Thursday. "Pursuant to the Bankruptcy Code, today's meeting of creditors was focused on financial issues, and our chief financial officer had the necessary financial information to respond."
"USA Gymnastics intends to continue to work cooperatively with survivors," the organization added.
At the meeting were Rachael Denhollander, the first woman to publicly accuse Nassar; Sarah Klein, believed to be the first victim; Tasha Schwikert, who won a bronze medal at the 2000 Olympics; and Marcia Frederick, who in 1978 became the first female American gymnast to win a gold medal at the World Championships in France.
USAG has recently been in turmoil, with multiple leaders of the organization forced to step down as the organization was hit with several lawsuits from gymnasts alleging that it has for decades ignored sexual abuse. The U.S. Olympic Committee has further moved to revoke USA Gymnastics' authority to put together the Olympics teams.
The organization has said it estimates the potential cost of the sexual abuse lawsuits to be between $75 million and $150 million, which it says would largely have to be paid out with insurance policy proceeds, as it does not have any other significant assets it could use to pay claims.
However, USAG last week filed a petition with the court alleging a dozen or more of its insurers are failing to pay for its legal costs as required, or have failed to confirm they will indemnify the organization in breach of their obligations. The named insurers include CIGNA Insurance Co., Great American, Liberty Insurance, National Casualty Co., RSUI, TIG, Combined Specialty Insurance Co., Western World Insurance Co., Endurance, AIG and American Home.
By filing for Chapter 11, USAG is proceeding down the same path taken by a number of Catholic archdioceses that have come under financial strain due to sexual abuse claims. The film studio previously run by embattled entertainment executive Harvey Weinstein also filed for bankruptcy last year in the face of class action claims over sexual abuse.
Denhollander was one of the most visible accusers who testified at sentencing hearings for Nassar in Michigan State criminal court, where he was sentenced to effectively two life sentences.
Frederick has filed a separate lawsuit against both USA Gymnastics and the U.S. Olympic Committee alleging the organizations failed to protect her from alleged sexual abuse by her coach in the late 1970s.
Counsel for the creditors' committee did not respond to a request for comment Thursday.
USAG is represented by Catherine L. Steege, Dean N. Panos and Melissa M. Root of Jenner & Block LLP and Steven A. Baldwin, George M. Plews, Gregory M. Gotwald and Tonya J. Bond of Plews Shadley Racher & Braun LLP.
The creditors committee is represented by Kenneth H. Brown, Steven W. Golden, Ilan D. Scharf and James I. Stang of Pachulski Stang Ziehl & Jones LLP and Deborah Caruso and Meredith R. Theisen [Partners] of Rubin & Levin PC.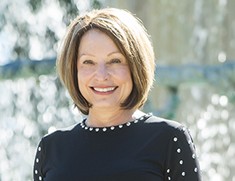 Deborah J. Caruso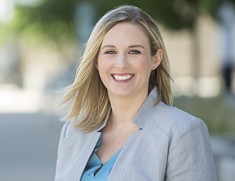 Meredith R. Theisen
The case is In re: USA Gymnastics, case number 1:18-bk-09108, in the U.S. Bankruptcy Court for the Southern District of Indiana.