Elliott Levin and Christine Hickey Receive Leadership in
Law Distinguished Barrister Awards
Elliott D. Levin and Christine Hayes Hickey were two of sixteen lawyers state-wide to be recognized with Leadership in Law Distinguished Barrister Awards.  The Indiana Lawyer annually honors members of the legal community who have shown a commitment to their profession and the clients they serve with this award.  Recipients are selected based on achievement in the legal profession, involvement in professional legal organizations, community contributions made through support of social and civic community-based organizations and programs, and facilitation of mentoring relationships with young lawyers.  We are proud that two of the sixteen lawyers and judges selected throughout the State of Indiana are Rubin & Levin partners.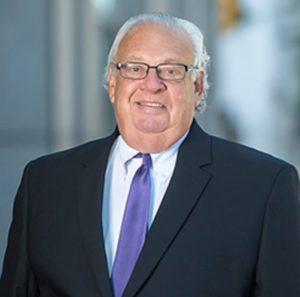 Elliott D. Levin
Partner, Rubin & Levin P.C., Indianapolis; Indiana University Maurer School of Law, 1966
Elliott Levin has been involved in virtually all of the major reorganization proceedings filed in both the Southern and Northern Districts of Indiana for nearly 40 years. Through his efforts, various areas of bankruptcy law have been defined by decisions of the local courts, and he has distinguished himself as a leader in the field of creditors' rights. Elliott, a U.S. Army veteran, practices with politeness and grace. He is known for having a high level of competency and freely imparts knowledge to others through teaching and mentoring.  Elliott served on the Sigmund J. Beck Bankruptcy Roundtable, which conducts a yearly forum on bankruptcy, and was a member of the task force for the Bankruptcy and Creditors' Rights Section of the Indiana State Bar Association. He currently serves on the panel of U.S. Trustees in Chapter 7 proceedings and recently lent his expertise to help amend the Local Bankruptcy Rules for the Southern District of Indiana.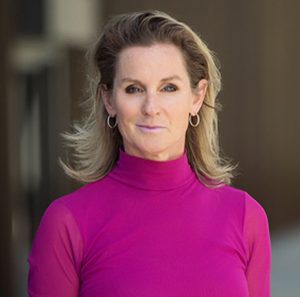 Christine Hayes Hickey
Partner, Rubin & Levin P.C., Indianapolis; Indiana University Robert H. McKinney School of Law, 1993
Chris Hickey began her career at Rubin & Levin 25 years ago as a paralegal, attending law school at night, and is now the firm's managing partner. Described as a "self-made woman and lawyer," she is no stranger to breaking barriers and taking the lead – Chris is an anomaly in the male-dominated area of creditors' rights.  Chris is extremely active with the Indianapolis Bar Association, having served as president in 2009. During her term, the IndyBar reached an all-time high in membership numbers, despite a struggling economy. Chris is now in line to be president of the National Association of Bar Presidents, an organization under the American Bar Association umbrella. Her boundless energy extends to serving the Indianapolis community, where she created the Blessings in a Backpack program which fills backpacks with food for elementary school children whose families don't have the resources to properly feed their children during weekends.