Indianapolis Real Estate Lawyers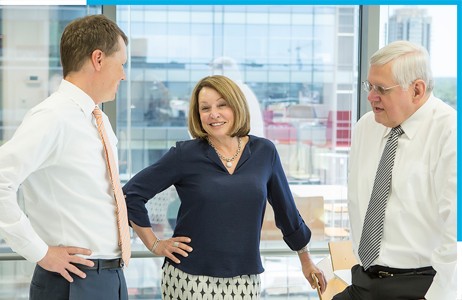 We routinely serve the interests of our clients across a wide spectrum of real estate matters. We have extensive experience in representing builders, developers, real estate owners and tenants in all aspects of real property acquisition, disposition, leasing and operation.
From preparing and negotiating real estate purchase agreements and leases to conducting due diligence and negotiating loan documents, we understand how to structure a deal and listen to our clients to meet their needs.
Minimizing Risk and Due Diligence
Acquisition or development of real estate involve some degree of risk.  Purchasers may be concerned about validity of title or past uses of property that may affect the value or marketability of property being acquired.
Lenders are naturally concerned about the ability of borrowers to repay loans.  Construction companies may similarly be concerned with getting paid.
We help clients in these and other situations identify and minimize potential risks.
Purchasers may minimize risks through contractual representations and warranties and indemnifications, title searches and insurance, and environmental due diligence.  Banks and construction companies can minimize payment risk through guarantees, surety bonds, and similar mechanisms.
Our role as real estate attorneys is to help our clients not only accomplish their objectives, but also to carefully consider the actions that can be taken to minimize risk.