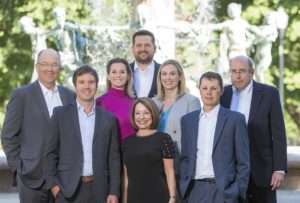 The 2022 edition of SuperLawyers magazine has been released for Indiana and all eight (8) partners of Rubin & Levin were named SuperLawyers or Rising Stars.  Debbie Caruso (also named to top 25 Woman Lawyers), John Hoard, Jim Rossow, and Jim Young have been named SuperLawyers in the area of Business Bankruptcy, with Meredith Theisen being recognized as a Rising Star.  Chris Hickey and Ren Berry were named SuperLawyers in the area of Creditor/Debtor Rights, with partner Josh Casselman and associate Matt Barr named Rising Stars.   Jim Young and Jim Rossow have each been named SuperLawyers for at least 10 consecutive years, with Chris Hickey, John Hoard, and Debbie Caruso each celebrating at least 15 consecutive years of earning the SuperLawyer distinction.
The SuperLawyers selection process is peer evaluated with no more than 5% of all Indiana attorneys being recognized as SuperLawyers and less than 2.5% of Indiana attorneys being named Rising Stars.
Congratulations to all of the attorneys and staff at Rubin & Levin for being consistently recognized by SuperLawyers for their excellence !