Collection Law From Start to Finish –
An Indiana Guide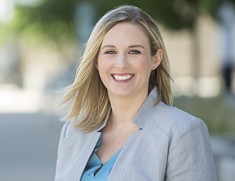 On June 30, 2021, 9:00 am to 4:30 pm ET, Meredith Theisen, a partner with Rubin & Levin, will be on this seminar faculty along with 4 others discussing Powerful Techniques to Increase Your Chances of Debt Recovery.
This seminar is live online and sponsored by the National Business Institute.  Continuing Legal Education: 6.00 hours including Ethics: 1:00 hour.
To register:
Online: nbi-sems.com   product ID. 90037
Phone: 800-930-6182
Program Description
Tread Carefully…But Ensure Your Clients Get Paid
Winning a judgment against a bad debt doesn't necessarily mean cash in hand. Do you have the information you need to ensure payment of the debt – while keeping in compliance with strict guidelines governing consumer collections? Don't rush in unprepared. Maximize your chances of recovery with the practical solutions you'll gain at this definitive seminar. Enroll today!
Uncover assets – including property – that can help you maximize monetary recovery.
Stay in compliance: follow the guidelines governing actions permitted or restricted by the FDCPA.
Learn effective (and legal!) ways to get the debtor's attention when moving forward with a lawsuit.
Learn how to use wage garnishments and attachments to successfully collect judgments.
Take the steps necessary to protect your client's rights when the debtor files for bankruptcy.
Who Should Attend
This basic-to-intermediate level online seminar will provide professionals with the legal framework to collect consumer debt. Those who should attend include:
Attorneys
Paralegals
In-House Counsel
Collections and Loan Officers
Credit Managers
Bankers
Controllers
Presidents/Vice Presidents
Course Content
Pre-Suit Collection Strategies
The Fair Debt Collection Practices Act
Filing the Lawsuit – Developing Definitive Strategies
Collecting the Judgment
The Impact of Bankruptcy on Collections
Avoiding Ethical Tangles in Collections