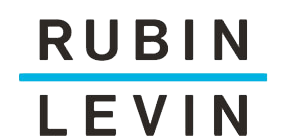 No "HEROES" for Creditors: H.R. 6800 and the Proposed HEROES Act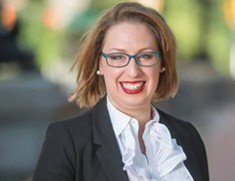 As additional relief during the COVID-19 pandemic, the proposed Health and Economic Recovery Omnibus Emergency Solutions Act ("HEROES" Act), H.R. 6800, typically gains attention for its promise of additional stimulus funds to the American public.  Less attention goes to the Act's possible consequences.  Although a potential boon for struggling American citizens, the HEROES Act is a bane to creditor's rights and debt collection.  If enacted, the HEROES Act would expand the protections afforded under the Fair Debt Collection Practices Act (15 U.S.C. § 1692 et. seq.) ("FDCPA") to effectively prohibit the collection of any debt during a declared national emergency.
Currently before the Senate Small Business and Entrepreneurship Committee, the HEROES Act represents the most sweeping debt collection legislation since enactment of the FDCPA in 1978.  Effectively incorporating S.B. 3565 and beginning on the date of enactment and extending 120 days past the conclusion of any declared national emergency (the "Covered Period"), the HEROES Act would prohibit the collection of any debt due or which becomes due during the Covered Period.  Unlike the FDCPA, which defines a "debt" as that incurred for "personal, family, or household purposes," the HEROES Act expands the definition to include any obligation incurred by an individual, small businesses, or nonprofit regardless of purpose.  With the exception of a mortgage loan, creditors, even those collecting their own debt, would be prohibited from such actions as:
enforcing a security interest through repossession, limitation of use, or foreclosure;
collecting by garnishment, attachment, assignment, deduction, offset, or other seizure;
disconnection/termination of utilities or commencement/continuation of an eviction;
adding interest or fees accumulated during the Covered Period to any debt; and
taking or threatening to take any of the aforementioned actions.
Additionally, creditors would be forced to extend repayment deadlines at least two (2) payment periods (for agreements with a defined payment periods) or a minimum of twelve (12) months where there is no defined term.[1]  Forbearance would be required upon mere attestation of financial hardship.
While providing much to debtors, the HEROES Act provides little for creditors.  Although tolling "[a]ny applicable time limitations for exercising an action," creditors face procedural and court backlogs upon resumption of collection activities.  Furthermore, the Act provides for the establishment of a "Credit Facility" to make loans to debt collectors "to temporarily compensate . . . for documented financial losses caused by forbearance of debt payments[.]"  That eligibility, however, comes with a price: internal creation of a "forbearance program."
In allowing debtors to breathe, the HEROES Act suffocates others and threatens the very individuals and small businesses it seeks to protect.  As a result of collection restrictions and fears of nonpayment, lenders and businesses may be unwilling or unable to extend financing except on a cash basis, translating to higher rates and less availability.  Furthermore, with a proposed moratorium on negative credit reporting, wary businesses unsure of possible credit risks may hesitate to lend absent high rates.  These, and many other, unintended consequences of the HEROES Act threaten businesses and entire industries and illustrate the growing concern of applying consumer-based protections to the commercial realm.
[1] The Act prescribes a graduated repayment term for those debts not subject to a defined repayment period: (a) 12 months for balances $2,000.00 or less; (b) 24 months for balances between $2,001.00 and $5,000.00; and (c) 36 months for past due balances over $5,000.00.