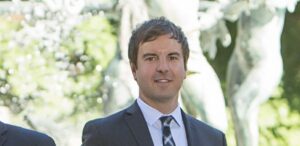 On October 28, 2021, Rubin & Levin Partner Josh Casselman presented oral argument to the Indiana Supreme Court in the matter of Service Steel Warehouse Company, L.P. v. United States Steel Corporation, 21S-CC-00408.
The Lake Superior Court entered summary judgment for U.S. Steel on Service Steel Warehouse's claim to foreclose on a mechanic's lien. The Court of Appeals reversed, holding Indiana's Mechanic's Lien Statute does not require on-site labor for subcontractor status, and that "[t]he essential feature making one a subcontractor, rather than a material supplier, is the performance of a definite and substantial portion of the project's prime contract." Serv. Steel Warehouse Co., L.P. v. U.S. Steel Corp., 171 N.E.3d 115, 118 (Ind. Ct. App. 2021), vacated.
Don't hesitate to contact the professionals at Rubin & Levin with your construction law and mechanic's lien questions.