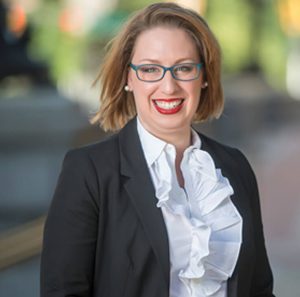 We are proud to announce that Cassie Nielsen, an associate with Rubin & Levin, graduated earlier this month from the IndyBar Bar Leader Series.
The IndyBar's Bar Leader Series develops lawyers for future opportunities in leadership roles in the business and legal communities. Through the Bar Leader Series, participants learn what it means to be a leader, gain insight vital to leaders in our community and learn how to communicate, motivate, inspire and succeed not only in their law career but also in service to professional, political, judicial, civic and community organizations.
We congratulate Cassie.
Artist: Liz Nichtberger