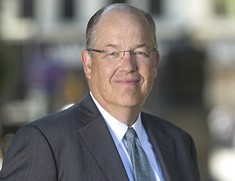 John C. Hoard Named a 2019 Distinguished Barrister By
The Indiana Lawyer Leadership in Law
Rubin & Levin congratulates John C. Hoard for being recognized by the Indiana Lawyer as a Distinguished Barrister. The Indiana Lawyer annually honors members of the legal community who have shown a commitment to their profession and the clients they serve with Leadership in Law Distinguished Barrister and the Up and Coming Lawyer Awards.
John joined Rubin & Levin in 1992 and is partner of the firm. John's practice is focused on representing clients in creditors' rights, bankruptcy and commercial litigation.  He is also very involved in the management of the firm and has been the firm's Treasurer and a member of the firm's management committee.   Other recognitions achieved by John are an AV rating by Martindale-Hubbell, and selected to the Indiana Super Lawyer list every year since 2009.  John is also a member of Indianapolis Bar Association, Indiana State Bar Association, American Bar Association, Commercial Law League of America, American Bankruptcy Institute. He is a distinguished fellow of the Indianapolis Bar Foundation, the Indiana Bar Foundation and the American Bar Foundation.
Outside the legal community John has been involved in many not-for-profit organizations in various capacities. He is the current Chair of the Board of Directors for the Neighborhood Christian Legal Clinic.  He has been on the NCLC Board in some capacity since 2004.  He also serves on the St. Richards School Foundation Board since 2012 and is currently the Treasurer, he is a former president of the Brebeuf Dad's club, and served on the Brebeuf Finance Committee.  He is very active in the St. Paul's Episcopal Church, where he was the Treasurer from 2002 to 2006 and since 2012 has served on its Strategic Planning Committee.  His service for the Episcopal Church also led to a stint with the National Episcopal Health Ministry, where he was the Treasurer and a Board Member (1999 to 2012).  He has also served in the past on the Marion County Sheriff Election Committee – Treasurer and the Indiana Crime Prevention Coalition – President, Board Member.
To view The Indiana Lawyer release on John Hoard click here.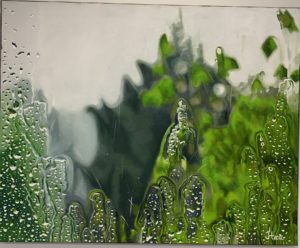 Artist: Jennifer Hoard