.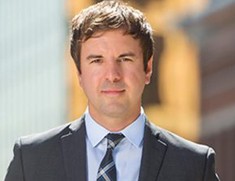 Reynold T. Berry and Joshua W. Casselman, both partners with Rubin & Levin, P.C., are featured speakers the IndyBar annual seminar Year in Review: State Court Commercial Law Cases.  This is hosted by the Commercial & Bankruptcy Law Section
Thursday, March 26, 4 to 5 p.m.
Please note their new address!
IndyBar Education Center
140 N. Illinois St.
Back by popular demand, this annual seminar continues Paula Cardoza-Jones' more than 20 year legacy of providing commercial law attorneys summaries on all of the prior year's reported appellate decisions in their practice area, plus discussion of the most important and enlightening decisions.
This program includes a comprehensive review of those Indiana appellate court decisions from 2019 that shaped developments in commercial and bankruptcy law. The cases cover a wide range of topics, including security interests and mortgages, mechanic's and other statutory liens, lending, banking and real estate.
Visit the IndyBar website to register at indybar.org